Services: Mexico Nonresidents
OUR SERVICES FOR MEXICO NONRESIDENTS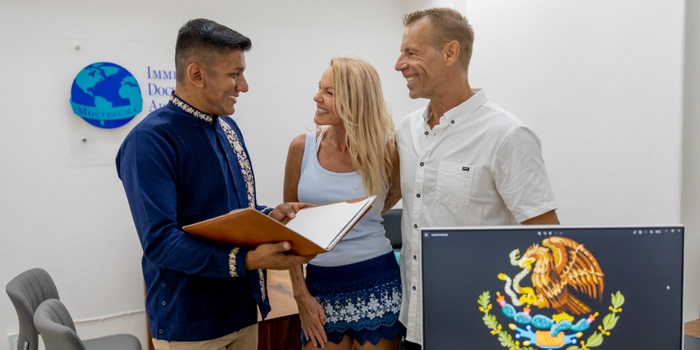 We offer a wide variety of services to both Mexico residents and Mexico nonresidents, so you can set up your new life in Mexico as smoothly as possible.

If you would like a personalized experience in addition to the How To Get Your Mexico Resident Visa online course, we offer the following: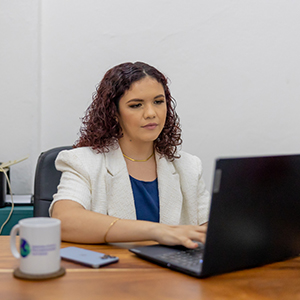 With this enhanced service, you increase your probability of success by first having your necessary documents reviewed by experienced immigration experts. You'll get your immigration documents review results and suggestions in writing by email, so you can consult them anytime.
Consulate Process Assistance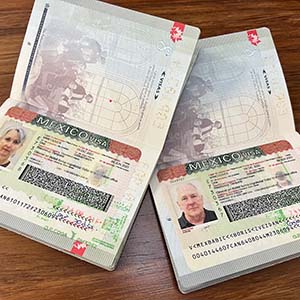 With this remote guidance to obtain your Mexico residency visa, you will know exactly what to bring to your Consulate appointment and what to do, based on your personal situation. We'll save you lots of time and stress by having our immigration experts complete your visa application for you. Even better, you'll improve your probability of successfully obtaining your residency visa, because it will all be done correctly, the first time.
Immigration Office In-Person Assistance
If you already have your residency visa, but you don't yet have your Mexico residency card, we have you covered! You can relax and focus on your new life in Mexico while having a trusted expert complete your documents for you, with all the features required by the Mexican authorities in perfect Spanish. We'll have your documents prepared before you even arrive to Mexico! When it's time to go to Mexican Immigration to present your application, you'll be accompanied by an English speaking team who will be right by your side through the entire process, from the submission of the paperwork until you get your residency card in hand. We have limited locations where this service is offered.
Complete Remote + In-Person Assistance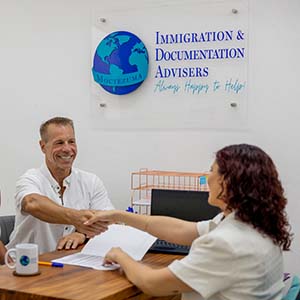 If you would like all the benefits of both Consulate Process Assistance as well as Immigration Office In-Person Assistance, you can get both services for special price. This bundle of services includes remote assistance to complete your visa application with the Consulate, as well as preparing your residency card application and submission. We'll have an English speaking expert with you through the entire process at the Mexican Immigration office until you have your residency card in hand.
Family Bond In-Person Assistance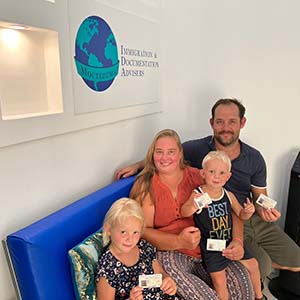 If you are a parent of Mexican national, a parent of a resident, a spouse of a Mexican national, or spouse of a resident, you can apply for residency using the family bond program. It's an easy way to get Mexican residency for families who qualify.
Special Regularization In-Person Assistance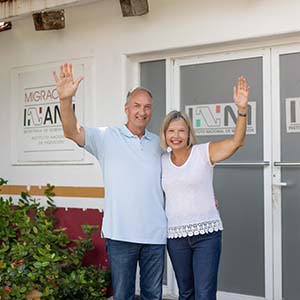 If you have an expired visa or residency card and have visited Mexico between 2015-2021, we can help you to get your residency within Mexico. That means you won't ever have to leave Mexico to become a resident! The Special Regularization Process is perhaps the easiest way to get Mexico residency for those who qualify.